Engineering and web development
We develop applications and web pages with our design team; engineering, technology and design come together in our projects to enhance their market presence. We are experts in different programming and layout languages and database management as HTML, XHTML, PHP, JavaScript, MySQL, XML and dynamic technologies such as AJAX, jQuery, JSON etc ... and in the creation of 100% dynamic websites, sites aimed to better positioning and in the creation of private intranets and applications.
Request your free quote!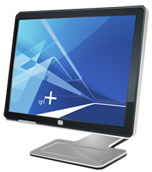 Read more
At Bitmap Company we offer custom development tailored to the needs of our customers for maximum flexibility, looking for the perfect balance between visual appearance and usability. We develop corporate websites, online stores, communities, blogs, social networks and platforms or any site or application that our customers need. We make use of service-oriented architecture to support your business such as our content management panels integrated with your website which may allow saving on development costs while increasing performance and safety of your project. We can optimize your web development for natural positioning it in search engines like google, bing and many more, as well as integrate with the most popular social networks.
We also created software that will make it easier to work every day in your company through which you can for example sort the information regarding your customers and suppliers, to track your sales activity, automate tasks, procedural or manage invoices, orders, stocks and billing. you will also receive our support and warranty service and maintenance. Our engineering and programming team specializes in the following tasks:
- Static web programming (HTML, CSS).
- Client side or browser web programming (Javascript and Ajax technologies, JQuery, JSON).
- Server side web programming (PHP).
- Database design and management (MySQL).
- Development of multimedia web content (Flash, Actionscript).
- Search engine optimization (SEO).
- Web accessibility and usability.
100% custom made designs.
We look for the perfect balance between look and usability.
Web created by professionals which adapt to the new standards.
Drupal, Wordpress, WSCCP and more.
We develop any kind of software for your company.
SOA architectures to support the requirements of your business.
Friendly and intuitive interfaces.
Social networks, CRMs, forums, learning platforms and much more.
Stock control, orders, product listings, offers and more.
Payments by transfer, refund, credit card, Paypal, 2Checkout and more.
Integration with your current website.
A Blog is useful to write contents and help your search engine optimization.
Create impact through a one page site for your product or service.
Blog Marketing and microsites, coupled with positioning strategies are usually very effective.
Integration with the most known social networks.
We integrate your website with APIs provided by third parties or with your own ones.
We create APIs to integrate all your products, gain efficiency and avoid redundancies.
Position your website in Google, Bing, etc. to increase your website traffic.
We will give you advice and carry out an analysis of your competence to define the strategy to follow.
Blogs, microsites and social networks are often very useful.